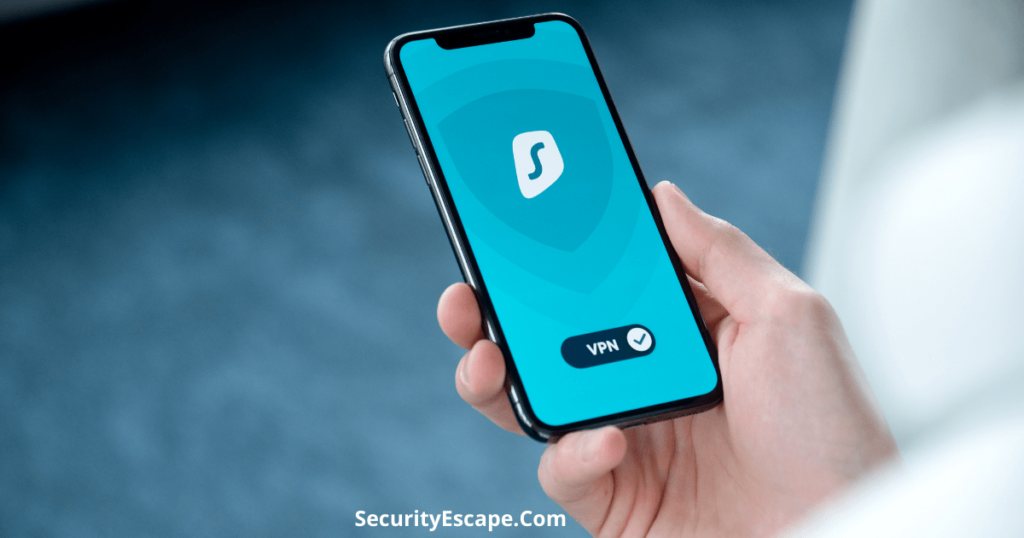 Quick View (Best Paid VPN for Android)
Security Escape recommends the 3 Best Paid VPN for Android in three different categories.
We are recommending these VPN services on the basis of different tests conducted by our team.
Different elements considered by our team
Server Quality
Speed
Consistency
Price
Security
Reliability
Compatibility
High-Quality, High-Price
Top-Quality, Average Price
Good-Quality, Budget VPN
Android is the most vulnerable Operating System according to Statista Study. Don't worry, now you have a tool to make your Android phone ultra-secure by adding a security shield of best paid VPN to Your Android phone.
But the surprising thing is that most Android users do not understand the consequences of using insecure android phones to make bank transactions, share sensitive data, and operate Social Media accounts over public Wi-Fi.
In fact, anyone can ensure their sensitive data security by spending just a few dollars on best-paid VPN services.
Let's go through the 3 best VPN for your Android Phone to make it exceptionally secure.
Best Paid VPN for Android and iPhone
According to the tests conducted by our team, the Best Paid VPN for Android Phones is Express VPN. The 2nd most trusted and best-paid VPN for Android is Nord VPN. The 3rd one is the SurfShark VPN.
But why we are suggesting 3 VPN services?
We are suggesting 3 VPNs because all the 3 VPNs are in three different categories. We have suggested the VPNs keeping in mind the convenience of our readers.
Keep reading to know more
Express VPN
We recommend Express VPN because of the high-quality and most reliable VPN service in the market.
This industry-leading VPN service offers over 3000 servers at 160 locations in 94 countries all over the world.
The other features of Express VPN are
It supports all the major platforms like Android, iOS, Linux, Windows, and Routers. This feature allows you to connect multiple devices at a time.
The large network of servers allows you to connect to the nearest server for fast speed and consistency.
The user-friendly and simple interface of the Express VPN app allows you to operate easily.
The Express VPN app allows you to connect the popular entertainment services like TV shows, Movies, Games, Sports, and Live Events on your android phone.
The Express VPN uses AES (Advanced Encryption Standard) 256-bit encryption which is Military Grade encryption of data.
It offers Lightway UDP and TCP protocols that are the latest protocol and provide ultra-fast speed. You can keep Express VPN on automatic mode which has the capability to turn on the well-optimized protocol as per requirement.
Express VPN follows strict Data security and No-log policy and they also allow independent audits on the regular basis. That's why Express VPN is known to be the most trusted and credible VPN service in the market.
Split Tunneling is also an advanced feature of Express VPN that lets you use your android device with complete data security without hiding your IP address.
The Kill-switch feature and best-class customer support system make it unbeatable.
The VPN companies are slightly increasing the price as these services are becoming more popular nowadays.
If you have any plan to use Express VPN for more than 6 months. Here are the best offers for you at the minimum possible price.
Express VPN offers 30-day Money Back Guarantee.
Nord VPN
The Nord VPN is another most trusted and credible VPN service after Express VPN. It offers the Top-Class VPN service at an affordable price point.
It holds a large network of servers of over 5400 in 59 countries all over the world. This feature is very helpful to increase the reach, unblocking banned content and high-speed.
This top-quality VPN service supports all the major platforms like Android, iOS, Windows, Linux, Routers, and browser extensions.
The Nord VPN offers an amazing unblocking capability and can unblock any entertainment platform at any location. This is the most useful feature for your android phone.
The interface of the android and iOS app is user-friendly and very easy for a new user.
You can use a dedicated IP feature to make your android even more secure during Banking Transactions and sensitive data sharing.
Nord VPN also follows a strict No-log policy and data security. Their claim is trusted and credible because they conduct independent audits on the regular basis.
The Nord VPN offers a double Kill switch feature one for general use and another to secure the application data leak. This feature makes your android device highly secure.
This VPN service is highly recommended for android users because of its Top-Class service, high-level of data security, and Affordable Price.
Nord VPN Offers 30-day Money Back Guarantee.
SurfShark VPN
The SurfShark VPN is the best VPN service in the cheap VPN service category. The quality of service they offer at this lowest price point is amazing.
This cheap and Good quality VPN service offers a large network of over 3200 data servers in 65 countries. Because of the huge network, the speed, consistency, and reachability of SurfShark are undisputed.
If you want to Play Online Games, Stream/ download Movies and TV shows, and unblock geo-restricted content on your android device, The SurfShark is the best and affordable choice.
The kill-switch feature, Military-grade encryption, and strict no-log policy make your android device super secure from cyber threats.
The Split tunneling and clean web features provide a great boost to the ease of use of android devices through bypassing the apps and blocking ads.
SurfShark is the only VPN service that offers unlimited device connections simultaneously.
It also offers 30-day Money Back Guarantee
Why should use paid VPNs?
The paid VPN services are more trustworthy than free VPN services. Most free VPN services recover the server maintenance cost by selling users' personal data to advertisement companies.
The free VPN services do not follow a no-log policy strictly that's why sharing sensitive data over free VPN services might be risky.
The Security Escape never recommends using free VPNs for bank transactions, Social Media, and sharing Sensitive data.
What makes a VPN Good for Android?
A few features of a VPN service can help you determine the best VPN for your android device.
User-friendly application Interface
Descriptive and beginner friendly options
Smaller app size
Smart Security Features
App Bypassing feature
Ads Blocking Feature
How Does VPN Protect Your Android Device
A VPN creates a virtual tunnel through encryption of incoming and outgoing data with military-grade encryption. It uses its own servers to hold and fetch the data and hide the original IP address.
VPN protects your device by keeping its location and activity undisclosed and also blocking malicious activities from external sources.
How Does a VPN Work?
The working mechanism of a VPN can be understood by these points
Encryption of Incoming and Outgoing Data
Virtual Tunnel Creation
Hiding Original IP
Providing Own server's IP
Sending and receiving data through own servers
No-log and Backup of data
Virtual location switching if required
Blocking Internet if malicious activities.
Benefits of VPN for Android and iPhone
Smartphones are now an important part of our day-to-day life. It is useless without the internet.
Cybercriminals are using more sophisticated viruses and spyware to take control of a device and android phones are highly vulnerable in this aspect.
There are plenty of benefits of using a high-quality VPN service
Makes Android Device super secure from cyber attacks
Blocks malicious links, apps and Websites
Prevents data breach
Prevents spying activities
Offers anonymity
Provides easy access to geo restricted contents
Very useful for gaming, and streaming
Benefits of VPN for Gaming and Streaming
Gaming and Streaming are the most popular online activities. All paid VPN services offer to play the latest games online.
If a particular game like PubG is accessible in your country, you can use VPN to play this game without restrictions.
The VPN services also offer Streaming, watching, and torrenting movies and TV shows on laptop and android devices.
Conclusion
Always use Best Paid VPNs for computers and android devices because of the trustworthiness and reliability of data security.
The VPN services we recommend using for Android devices are Express VPN (High-Quality, High-Price), Nord VPN (Top-Quality, Average Price), SurfShark VPN (Good- Quality, Budget VPN).
Because the vulnerability of Android devices is high, you should avoid using free VPN services.
Use the recommended VPN services and make your Android Device Ultra-secure.