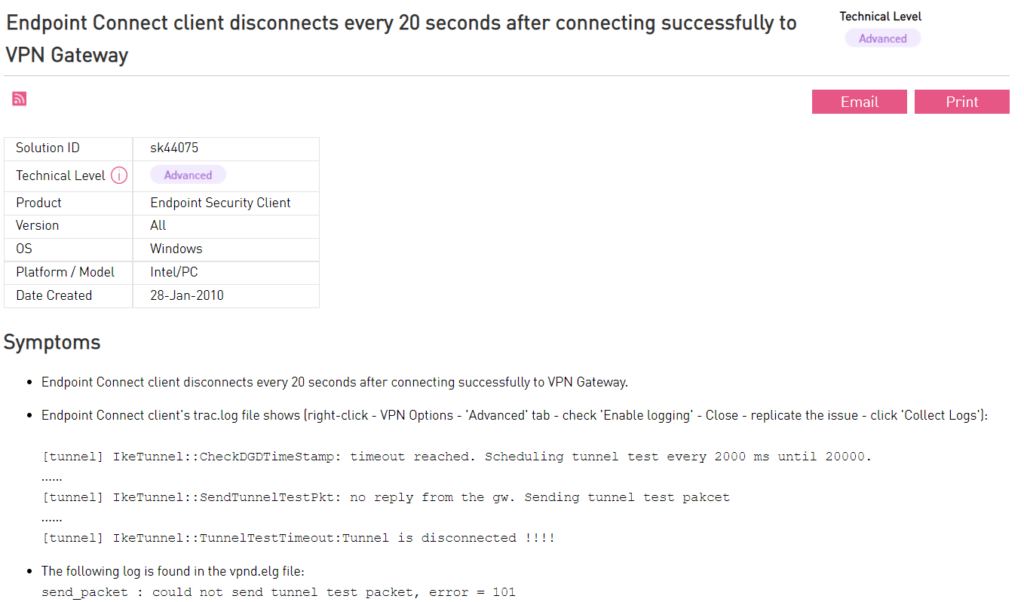 Check Point VPN keeps disconnecting is a common problem. You can resolve the problem just by following these configuration steps.
The basic reason for the fluctuation of connection is the wrong configuration. The VPN settings should be configured according to your network ecosystem and its type.
It is very easy to configure the this VPN.
Let's identify the problem and configure it accordingly.
Reasons- Check Point VPN Keeps Disconnecting
Follow the complete configuration steps and Best Practices to avoid such problems.
You can also follow this Link to Identify the exact error and its solution.
To understand the basic mechanism and the components of Check Point VPN visit this link.
The continuous fluctuation in the Check Point connection is due to multiple reasons. The errors you may see are given below
TCP Connection Failure Port= 18191 [Error No. 10]
This is a Client to Site Configuration Error. You need to put the external host in an external network to resolve this problem.
Office Mode IP Route Error
Due to this issue, the connection may disrupt without flashing any error. Its fluctuation may occur continuously.
What is Check Point VPN?
Check Point VPN is an EndPoint protection software that allows organizations
To establish safe, secure and seamless remote access
Multi-factor authenication for high-end data security
High-level privacy and integraty of sensitive information through scanning and encryption of all transmitted data.
Check Point Network Firewall adds an extra security layer.
Can be configured and connected from any browser through Client to site VPN or SSL VPN portal.
Conclusion
The continuous fluctuation of the remote connection of check point VPN is a common problem.
This problem arises due to invalid configuration of the ports and other configuration.
You should follow the configuration setting provided by the this VPN service that is mentioned above.
Find out the error in the mentioned category given above and resolve accordingly.
Follow the links and configure the settings accordingly.