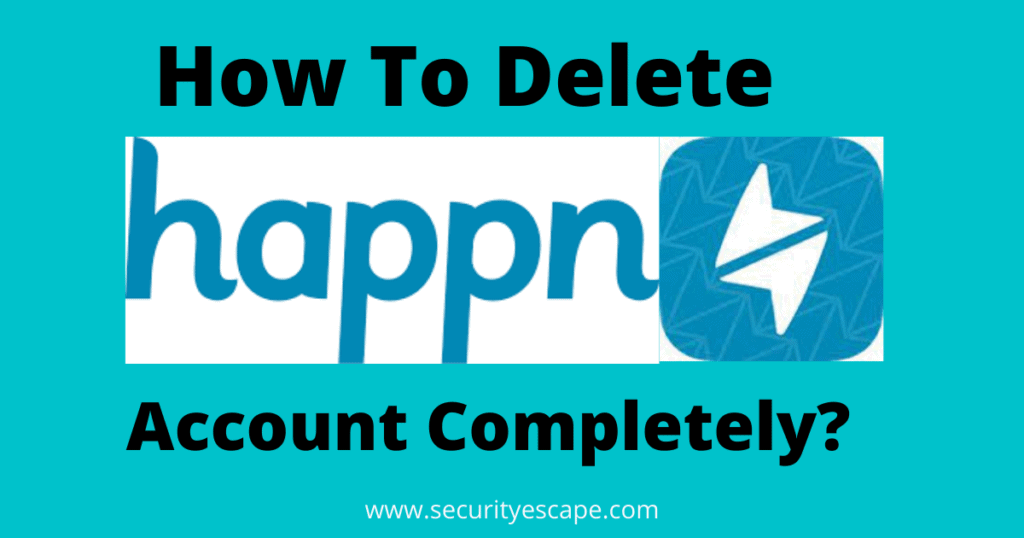 Happn is one of the most popular dating apps and websites. This dating app is having a huge user-base from all over the world. But if you are now tired of using this app and want to get rid of this app completely, here is the step-by-step guide "How to delete Happn Account" completely.
You can follow the article or explainer video tutorial to delete the Happn Account Completely.
How to Delete Happn Account
To wipe out your data completely from Happn App, you need to delete the account following the steps given below.
Deleting or Pausing the app is not a permanent solution because it will not remove your information from Happn Server.
If you want to know more about the Happn app, just explore other points mentioned in this article below.
Let's dive into the tutorial to delete the Happn Account Completely.
Steps
Login to your Happn Account through Happn app on your Phone. You can't delete the Happn Account using Happn Website on your laptop.
Now Click the User Account/ User Profile Icon on the right side of the bottom menu.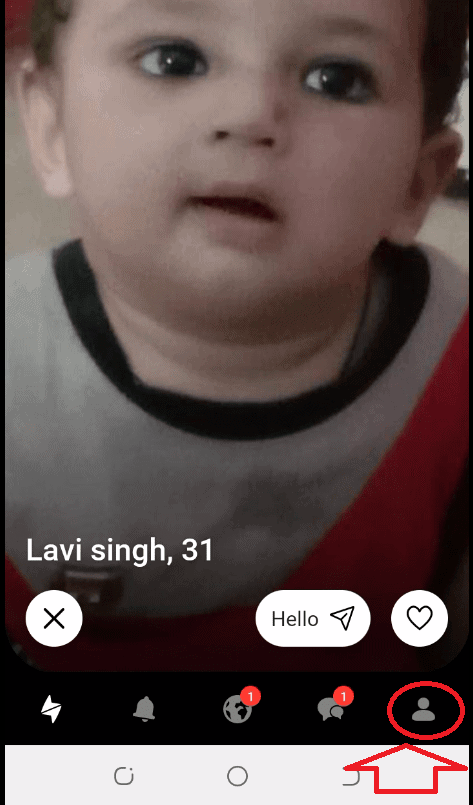 Click the "App Setting" Option.
Now scroll down to find the "My Data" option and Click it.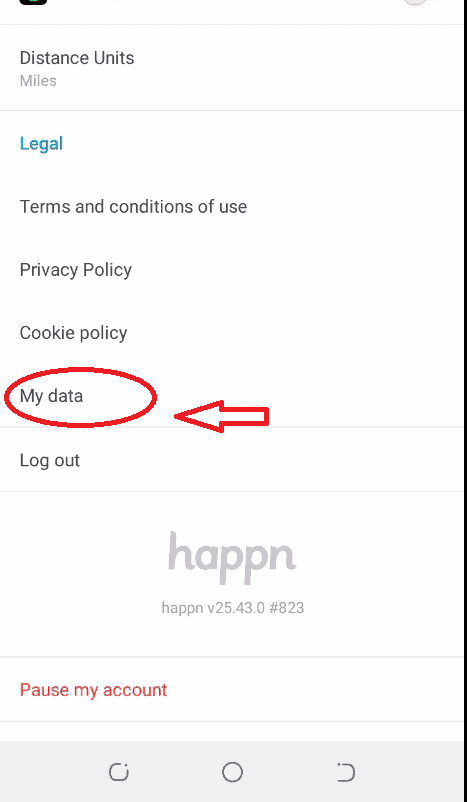 Now you can see "Delete My Account" Option, Click this option.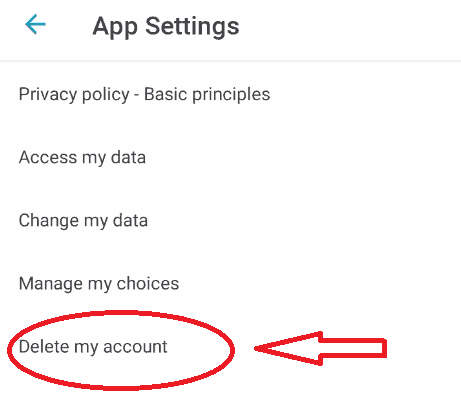 Now you have the Options "Pause Your Account" and "Delete Your Account". To remove your data and delete your account permanently click the option "Delete Your Accoun".
This step is completely personal. The app will ask the reason to delete your Account. Choose one option and click "Yes I'm Done".
Now click "Bye bye Happn".
Congratulations you have Successfully Deleted the Happn Account.
If you still have any doubts just watch the video tutorial linked above.
How Happn works?
As we discussed earlier, Happn is a dating app that suggests crossed paths on the basis of matching interests and habits.
The Artificial Intelligence of the Happn App asks you few questions during account creation.
Then it suggests the best-crossed paths (Dating Partner) according to your Interests, Habits, Geographical Location, and Physical structure.
How to Use Happn?
If you are seriously searching for a dating partner and have some time to spend on this platform, then you are good to go.
You can also use this platform for entertainment purpose.
Happn offers both free and premium account but in my opinion, a free account is good enough.
Happn App Tips
Here are a few tips that may help you get more engagement at this dating app.
Choose Interests carefully while creating a Happn account.
Avoid making too many crossed paths in a short span of time.
Try to be genuine because it is a dating app.
Put an attractive Profile pic and avoid using animal's pic.
Happn Vs Facebook
Happn is a dating app while facebook is a social Media platform.
Facebook is a media sharing platform while Happn is basically a one to one communication platform.
Facebook is having a giant user-base while Happn is a very tiny as compared to facebook.
There are a lot of other differences between facebook and Happn.
Final Words
Happn is a popular dating app and you can use this platform to find your partner. But if you want to delete the Happn account due to personal reasons, it is also easy to do so.
Read the article following the explainer video to know "How to delete Happn Account" completely.
You can also follow Happn Website to Delete your Account Here.
If you want to keep the account for future use, click the "Pause Your Account" option.
What do you think about this article? Comment below.