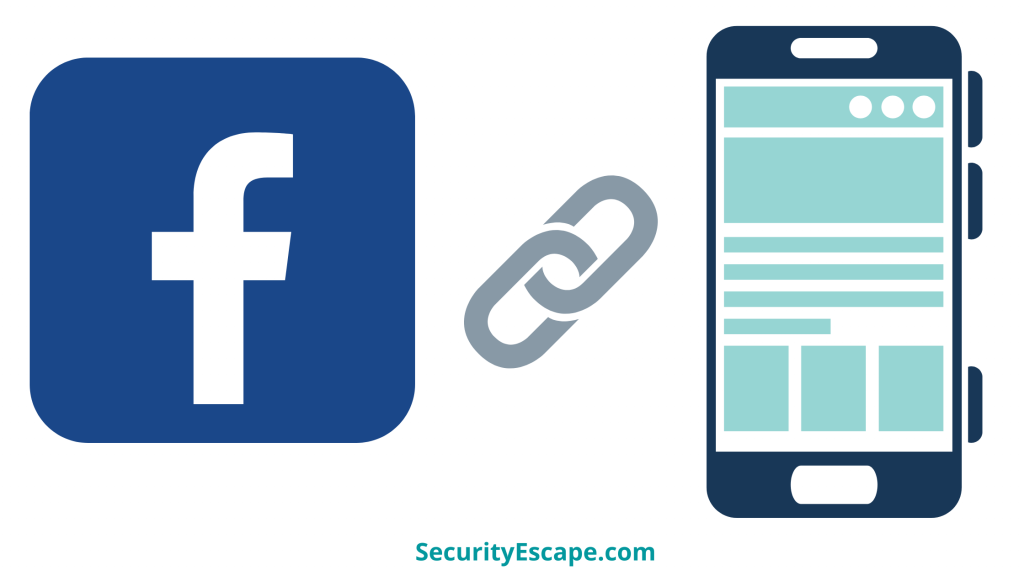 Today social media sites like Facebook have become one of the top-notch preferences for many content creators and businesses around the world, because, the amount of momentum one can gain through social media sites is crazy.
Not just that, many businesses and content creators have also started pasting links on their social media handles & instant messaging services like WhatsApp to get a better reach.
However, few iPhone users might not like the idea of opening up a link that was shared with them, as it redirects them to their iPhone's Safari or Chrome browser, instead of the native Facebook app.
So, if you are someone who has been facing the same problem, and has no idea on how to open a Facebook link in the app instead of the browser on an iPhone, then worry no more, and follow this article till the end.
How to open a Facebook link in the app instead of the browser on an iPhone?
To open up a Facebook link in the app instead of the browser on an iPhone, you can try one of these solutions from the list.
Use the 3D touch feature.
Reinstall the Facebook app.
Use the Opener app.
Create links using the Open In App.
Use the 3D touch feature:
The first solution that you can try to accomplish this task is using iPhone's 3D touch feature.
Now, for those of you who are confused or never heard about 3D touch let me give you a brief introduction.
A 3D touch on iPhone is a hardware-based feature, that activates different functions based on the amount of pressure a user puts on the screen.
This feature can also activate a pop-up menu, that will help you to open up a Facebook link directly into the app.
So, if you are eager to try it out, then follow this simple step-by-step instruction.
Go to the Facebook link that you have received.
Now, long press on the link.
A new menu will open up.
Lastly, click on "Open Link."
Your Facebook link will now open up inside the native Facebook app.
Reinstall the Facebook app:
If the above-mentioned solution didn't work for you, then you can try reinstalling the Facebook app on your iPhone.
Now, you may ask, "Why should I reinstall it again?" Well, sometimes the Facebook app on your iPhone might create some temporary glitches, which might cause this problem of link redirection.
And therefore, to fix this issue, a basic reinstallation process should be considered.
All you need to do is;
Access the "Settings" app on your iPhone.
Then tap on "Facebook."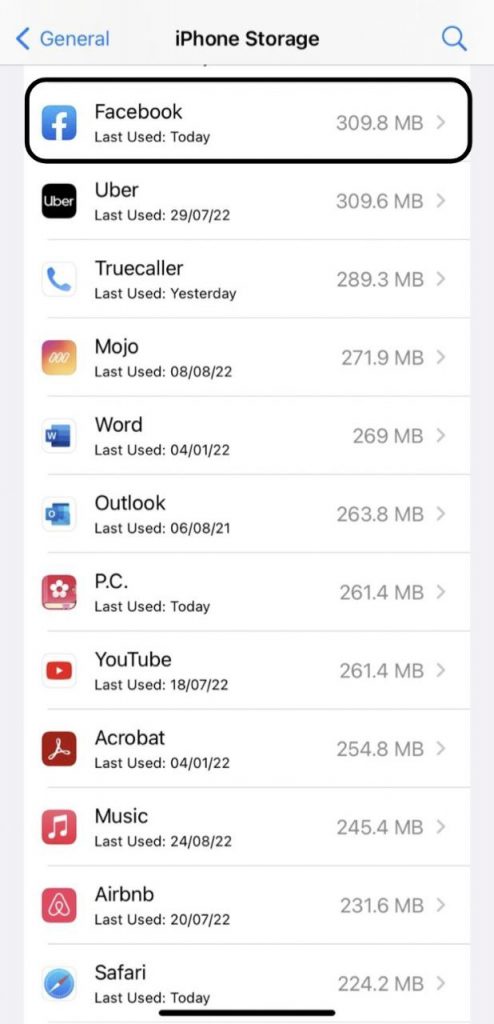 Next, tap on "Offload app."
Wait till the app gets offloaded.
Then tap on "Reinstall App" to reinstall it on your iPhone.
You can also uninstall & reinstall the app by;
Long tapping on the Facebook app to activate the 3D touch.
Now, tap on "Remove App."
You will see a new pop-up menu on the screen.
Next, tap on "Delete app." Your Facebook app will now be deleted.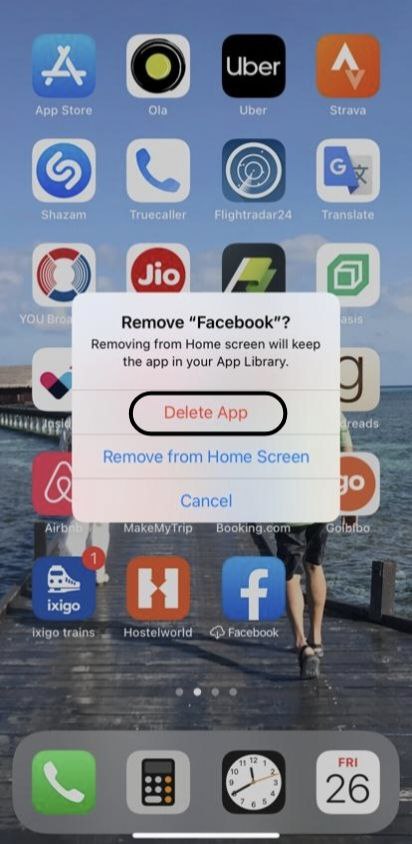 Now, head to the "App Store."
Next, type in "Facebook" using the search bar, and then tap on the "Download" option.
OR
Tap on your Apple ID icon.
Then tap on "Purchased."
Find "Facebook" from the list of apps.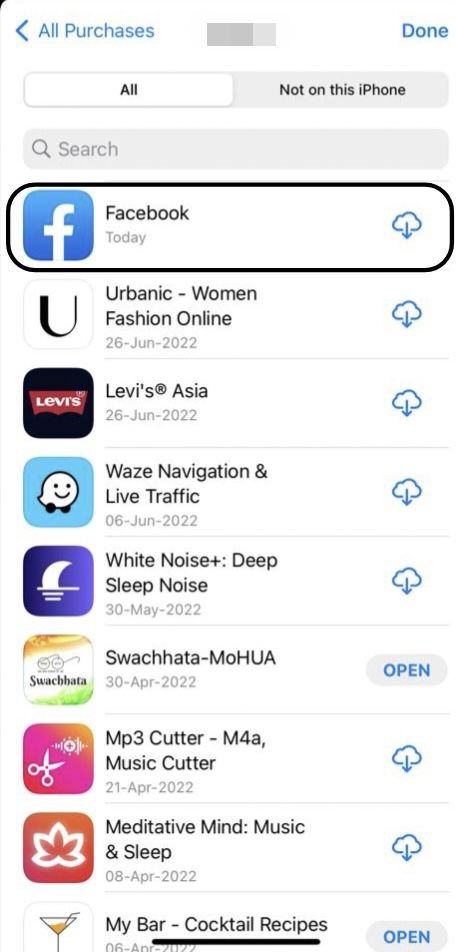 Lastly, tap on "Download."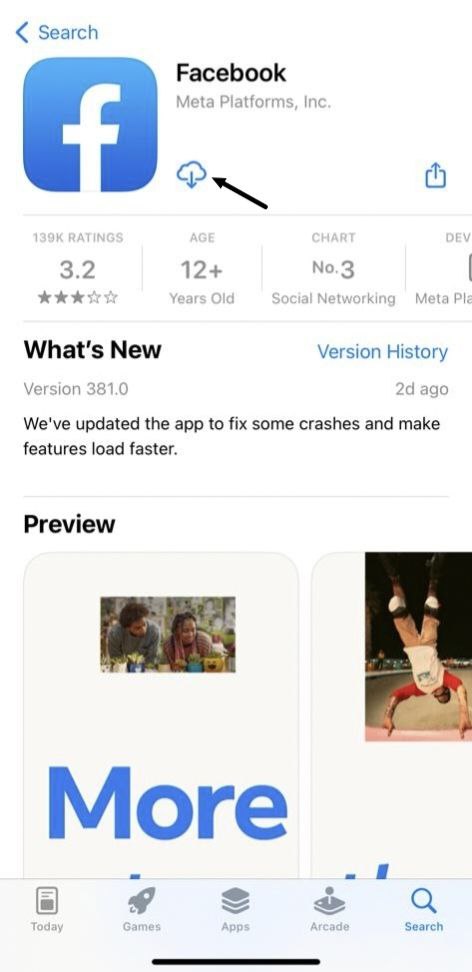 After completion of the entire process, try to open up the link by tapping on it.
It will redirect you to the Facebook app instead of your iPhone browser.
Use the Opener App:
Now, if you have an older iPhone this solution might work like a charm for you.
The opener app is a link-opening app that allows its users to open up any link in the app instead of a browser.
All you need to do is tap on the link and let it open up in the browser.
Then, tap on the Share Button > Opener > Facebook, and voila, the Facebook link will directly open up inside the Facebook app.
Create links using the Open In App:
Lastly, if you are a creator and want your audience to navigate directly to the Facebook app when they click on the link, then you can use the Open In App.
Open In App is a popular and widely used website for creators, who want to create such links that opens up directly in their respective apps instead of the phone's browser, and in this case, your iPhone.
So, want to give it try?
Well, then follow the instructions mentioned below:
Firstly, copy the link that you want to share.
Now, visit www.openinapp.com.
You will see an empty URL box upon opening the website. So, paste your copied link into that box.
Then, click on "Generate Link."
It will ask you to log in, so either you can log in or skip this part.
Finally, share your generated link on your social media handles or wherever you like, and see how your audience will appreciate your efforts.
Why should you open links in the app instead of the browser?
There has been a debate among users on why should one opt for an app instead of a browser while opening a link.
So, to clear up this mess for you, I have mentioned few points from the user's perspective as well as the creator's perspective below.
User's perspective:
Ease of use.
More enhanced UI experience.
Fast & Simple.
Doesn't require you to log in if you are already logged in.
Links can be shared easily with other users.
Creator's perspective:
Your users will get a more enhanced UI experience.
Reduced Bounce Rate.
More engagement time.
Increases chances of re-engagement.
Improved search results over Google and other search engines.
Frequently Asked Questions on Facebook:
Is it better to use the Facebook app or browser?
Well, this is a very subjective question because many users may prefer the mobile app version of a website (here consider Facebook) more than the browser version.
While, very few people who prefer a snappy and compact experience, will use the mobile web version of an app, i.e., Facebook.
Furthermore, if we compare both these options based on data and energy consumption, then the web version of the site performs better in terms of data consumption, while the app version performs better on the energy consumption side.
Is the Facebook app safe?
Yes, the Facebook app is safe because it is equipped with an SSL certificate that encrypts your connection to Facebook.
What is the difference between a Facebook app and a Facebook page?
A Facebook app is the native app of the website which allows users to access various functions with just a tap.
While a Facebook page is created by businesses or creators to interact with their audience and promote their business or content.
Should you be concerned about incoming links on Facebook?
Most of the Facebook links that you may encounter on social media sites will be genuine ones.
However, it is still better that you take some cyber security measures like; hovering over the link to cross verify, never accepting links from strangers, and always having an antivirus or anti-malware software on your devices.
Final Remarks on "How to open a Facebook link in the app instead of the browser on an iPhone?"
After this discussion, it can be clearly said that many users still prefer opening up Facebook links via the app rather than the browser, as it saves their time and gives them a perfect UI experience.
So, if you are an iPhone user and want to open up a Facebook link inside the app rather than the browser, then go ahead and follow this guide thoroughly.