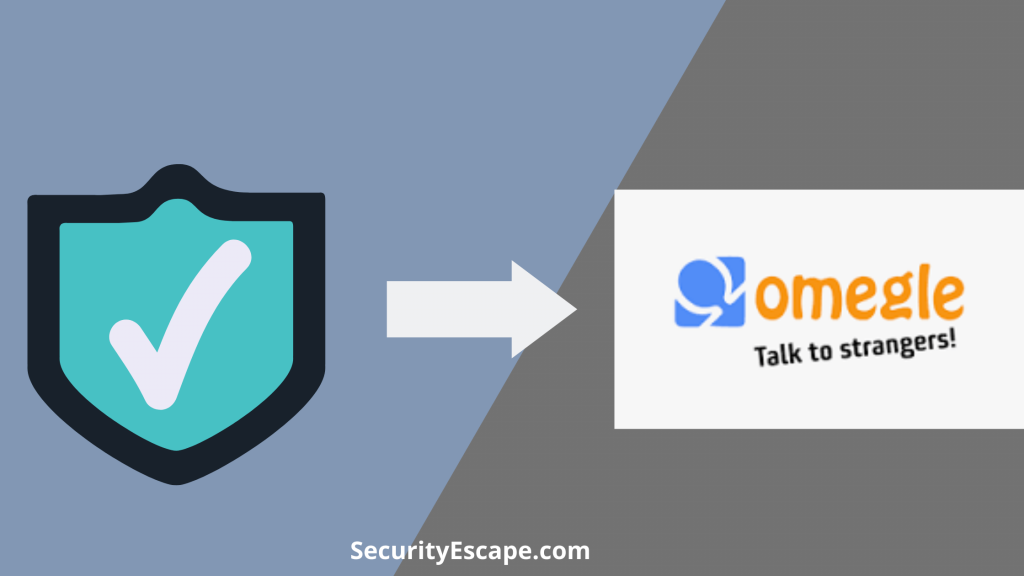 Is it safe to use Omegle?
Has this particular question started bothering you?
Are you feeling the urge to dig deep into the question to find out the answer?
Well, then you have landed on the correct page.
Omegle is a very known text/video chat platform that connects a user to any random stranger from anywhere around the world. The main USP of this platform is user anonymity, which helps a user to chat with strangers without sharing their real identities.
Although, in the past few years, Omegle has turned into a dating app where random strangers are seen sharing or demanding explicit photos and videos of themselves while talking to other users, which in turn has opened up gates for various offenders and cybercriminals. Moreover, it has also raised concern among a lot of parents and minors.
Is it safe to use Omegle?
No, Omegle is not safe to use, as it exposes minors as well as adults to major cyber threats. Moreover, it carries no proper age verification, does not require a user to register, and has no proper safety filters when a user tries to connect to a text/video chat.
Want some hard-core reasons?
Then jump to the next segment.
Why is it not safe to use Omegle?
So, if you are someone who is looking for hardcore reasons on "Why is it not safe to use Omegle", then the following list is for you.
Sharing and viewing of inappropriate content:
Omegle is known for its vulnerable side, which is sharing of inappropriate content between users. Now, if you are an adult, then you might have no problem, as you are capable of shrugging off such issues. But, if someone who is underaged i.e., below 18 years has encountered such issues, then this can be the worst nightmare that they can experience.
A child could be exposed to various predators who would demand their personal information or even explicit photo, and then harass them mentally. Many pedophiles target young vulnerable children by using Omegle, and then attempt sexual abuse on them.
Additionally, many users have posted their experiences on using Omegle, where they have clearly seen people engaging in sexual activities in front of the camera, or demanding sexual activities from them. Even many have tried to play pornographic content while on live video chat. 
Zero moderation on Video chats:
While Omegle offers three types of video chat options i.e., Moderated, Unmoderated, and Adult, it lacks the level of strictness that is needed.
For instance, if someone who is underaged clicks on the "Adult" category, Omegle will just display a warning message that advises a user to only click if they are 18 and above, which can be easily bypassed just by clicking on the "OK" button.
Exposure of personal information
Though Omegle strictly warns its users not to share any personal information with strangers while chatting, many innocent youngsters fall prey to the predators and give out their names, address, and age, thus causing great trouble for themselves, as it easily gets backfired on them. 
Moreover, Omegle allows a user to save chats in a sharable link format before ending them. So, when a user saves the chats in a sharable link format, it also stores a few important components like the user IP address, chat timestamps, and ID cookies on its servers, which are converted into an image, given a one-of-a-kind arboreal background and saved indefinitely under a unique randomly assigned ID.
Thus, giving a tech-savvy person a bright chance to explore a user's IP address, and then threaten them to gain some kind of advantage. Moreover, many people have also reported such incidents, where they were threatened.
Anonymous text chat:
There is a "Spy" feature provided by Omegle where a third participant can join an active Omegle conversation without getting noticed. Basically, this feature is introduced by Omegle for students who wish to have an active debate session, where the user who is using the "Spy" feature can throw out a random topic without interrupting the other two active parties.
Although, this feature can also be used in a devilish manner, where a spy can easily screenshot the private conversation of the said two parties and threaten them for money or any other advantage. Or in some cases can throw on some explicit photos and videos during an active Omegle conversation.
Similarly, any of the users can also screenshot the messages and threaten the other user to gain an advantage.
Hacking of private videos and text messages:
Omegle collects and stores a user's Metadata (including users ID cookies and timestamps), text logs (when saved by users), and images obtained from the platform's video chat feature, that are used for moderation purposes.
But this information which is stored on the Omegle server can easily be hacked by hackers in a few minutes and can be used to conduct various cyberattacks on users. Moreover, if there are any images and videos on the server, then they can also be used to blackmail and harass victims.
Grooming, blackmailing, and asking for extortion by predators:
Many predators take advantage of Omegle's whole anonymous thing. They try to target those users who are mostly underaged by befriending them, gaining trust, and then convincing them to migrate to a different platform where they can demand explicit photos and videos of the victims by blackmailing them and then asking for extortion.
How to use Omegle safely?
While Omegle offers its users the "Skip" button to skip the unwanted content on the platform, it also implements bot checks to ban those users who frequently use the "Skip" button more than intended, which again makes it impossible for a user especially for children to avoid content they are uncomfortable with.
And therefore, it becomes essential to follow some safety rules and make the Omegle experience a safe one.
Use a VPN:
As previously mentioned, Omegle stores users' metadata along with their IP address on its server, which is a great threat to the user's privacy. Therefore, it is very essential to hide your current IP address with a fake one, and that's where VPN comes into the picture.
Whenever you use a VPN service (Like Surfshark VPN and NordVPN) while using Omegle, you can stay rest assured about your real location, because a VPN service hides your real IP address and provides you with a fake one.
Disconnect:
Whenever you encounter any uncomfortable video chat with a stranger, you always have the option to disconnect or exit the app right away.
Avoid giving out personal information:
Even as adults we sometimes tend to give out our personal information to strangers and then we realize that it was never meant to be given out. 
The same rule applies here. Never ever give out your personal information such as name, age, address, and school/work address to strangers while using Omegle.
Use filters:
Omegle offers users to filter out the matches based on interest. Meaning, that when a user uses the "Filter" option and feeds in his interest inside the box, he is paired with the users who belong to that particular category.
For instance, if you are a sports enthusiast, and want to have a pure conversation on Sports, then you can type in "Sports" inside that filter box, and voila, you will be only matched with people who are sports enthusiasts like you.
But remember, many predators on Omegle know this trick and will deliberately choose such kinds of filters to prey on victims.
Use Parental Controls App:
Omegle on its platform suggests its users use the third-party Parental Controls app, which can help parents to monitor and control their children's activity on Omegle.
Moreover, if the parents feel like they should strictly block this website on their child's phone, then they can easily do it with a third-party Parental Controls app.
Test it by yourself:
So, if you don't have access to the third-party Parental Controls app, then you can just try visiting Omegle on your own, and then examine the kinds of stuff that are happening on the platform.
For instance, when I was researching this topic, I thought of using it by myself to get a clearer picture of the possible consequences that can happen on Omegle. So, I started off by visiting the website version and entered a random text chat. Now for the fun part, I pretended to be a girl, in front of some random guy, and within a few minutes, he sent me a link to an explicit game. 
Not to forget, I did this test thing three to four times in a row, and still got the same results.
Note: If you are uncomfortable with one-to-one chats with strangers, then don't worry, and try to examine it silently.
Migrate to the alternatives:
The main USP of Omegle is the anonymity feature, which helps a user to connect with a complete stranger while being anonymous.
Although, when it comes to privacy, it is better to ditch the anonymity feature and try to migrate towards a much safer app, that connects users to like-minded people with total transparency.
For example; Reddit or Quora, where every user is transparent.
Educate yourself or your child about the importance of cybersecurity:
Lastly, try to educate yourself and your child about the importance of cybersecurity, because a perfectly informed individual is less likely to panic or give in while facing such an unhealthy situation.
Moreover, if you are a parent and try to give out legitimate information on the permanency of online data along with some precautionary advice to your child, then there are high chances that he/she might understand the vulnerability of such a platform and give it up completely.
Final Remarks on "Is it safe to use Omegle?"
After this long discussion, it is very much clear that Omegle-the anonymous text/video chat platform has an "n" number of vulnerabilities, especially the ones that concern users' privacy and data.
Therefore, if you are more concerned about your online privacy, then it is much better to completely opt out of the platform. But if you still want to use it, then I strongly recommend you to follow the above-mentioned safety measures which will surely help you to minimize the risk of online privacy breaches.